Definition: Marketing Planning describes the role and responsibilities of a marketing manager to accomplish the targets of the company. It gives prominence on the distribution of marketing resources most finely and economically.
It provides a creative direction for marketing operations.
Marketing planning consists of the development of policies, programs, budgets, etc. Earlier for accomplishing various activities and functions of marketing to achieve the marketing targets.
Content: Marketing Planning
Steps of Marketing Planning
Step-1 Situation analysis
This section defines your company and its products or services such as market summary, competition, product offering, SWOT analysis, and keys to success and critical issues.
Step-2 Describe your target audience
Develop a simple profile of your prospective customers like influencers they follow, websites they visited, e-mails they opened, blogs and articles they have read, products they have bought, the content they have downloaded, venues they have checked into and searches they have conducted.
You can describe prospects in terms of demo graphs of age, sex, family components. It will help in media and public campaigns.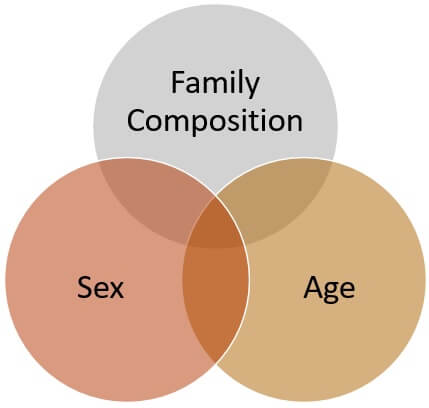 Step-3 List your marketing goals
Make a shortlist of  What marketing strategies are to be followed? What do you want your marketing plan to achieve? And keep checking it what you have achieved and What you have to achieve?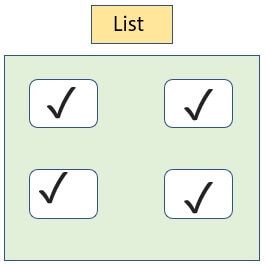 Step-4 Develop marketing communications strategies and tactics
It's time to detail the tactics you will use to accomplish your goals.
Outline your primary marketing strategies then include a variety of tactics you will use, such as specific, measurable, achievable, realistic and timely tactics.
Strategic V/s Tactical Marketing
| Basis of difference | Strategic | Tactical |
| --- | --- | --- |
| Time frame | Long-term | Short-term |
| Focus | Broad | Narrow |
| Key tasks | Defining market and competitive | Day- to- day marketing activity |
| Information and problem solving | Unstructured, external, and speculative | Structured, internal and repetitive |
Step-5 Set your Marketing Budget
Setting your marketing budget is inexpensive and gives high returns. Marketing is essential to the success of your business; thus, you need to develop a percentage of projected gross sales to your annual marketing budget.

Importance of Marketing Planning
Marketing Planning is an organized and analytical exercise to develop marketing strategies. It may have a connection with the company as a whole or to strategic business units (SBU).
It is a progressive exercise which describes the future strategies of a company with special reference to its product expansion, channel design, sales promotion and experience.
We can now outline the significance of marketing planning in the following points:
It helps in refrain future ambiguities.
It helps in governance by objectives.
It helps in obtaining targets.
It helps in arrangement and connection amidst the departments.
It helps in control.
It helps consumers in obtaining satisfaction.
Benefits of Marketing Planning
Marketing Planning has the following benefits:
It encourages successful marketing actions.
Marketing planning helps to harmonize activities which can expedite the achievement of targets over time.
It obliges management to evaluate the future in an organized way.
Resources can be more equitable, respecting identified market events.
Planning gives a framework for an ongoing check to operations. It will allow the company to provide more attention to market expansion instead of market maintenance.
It helps to examine performance, take advantage of strength, minimize weakness and risks and lastly open up new opportunities.
Marketing planning can be recommended to minimize the threats of failure.
It decreases the conflicting results of unfavourable circumstances above the control of the management.
Marketing planning benefits an extensive view of the company and acts as a process of communication and co-ordination amidst the marketing department and other departments.
Greater alertness to make a change can be stimulated. Marketing strategy is equal to the marketing sense by which the business unit wishes to attain its marketing objectives.
Components of Marketing Planning
Marketing Planning has the following Components:
The success relies upon to a greater extent upon individual behaviour and response.
They are complex in nature.
Marketing resolutions have long term holdings on efficiency, profitability and market position of a company.
It is an explicit and organized approach towards the planning of all marketing actions such as price setting, product positioning, distribution channels etc.
Marketing planning as an analytical action need thinking, imagination and foresight. Market projection, market analysis, consumer behaviour analysis, direct marketing outcomes are based on data and measurement drawn from internal and external environments.
It is a progressive and changing process design to develop market-oriented or customer-oriented business activities.
Marketing planning is concerned with two things, first is, refraining incorrect activities, and second is, diminishing frequency of failure to achievement. Hence, it has both an expectant and a fatalistic component.
The marketing department of the company handles all the marketing planning on the basis of the proposals given by the distinct divisions of their department considering all suggestions; marketing plans are developed.
It is a procedure of determining in advance what to do and how to do it. If the marketing executive wishes to attain a target market at a near-future date and if he wants some time to determine what to do and how to do it, he must create the relevant marketing decisions earlier than taking actions.
Marketing planning is often a decision-making procedure.  is a program of marketing- based activities concerning the future with the object of underrating risk and ambiguity and producing a set of interconnecting decisions.
Conclusion
Marketing planning is the organized method of evaluating marketing opportunities and resources, deciding marketing goals, describing marketing strategies and implementing guidelines for application and control of the marketing plan.
The marketing planning cycle is a circular procedure, with assessment used to relate and synchronize all steps of the planning cycle.